The Viewpoint Organisation works to improve the participation and engagement of children and young people in decision making: both individual decision making about their care and well-being and more general decision making about the effectiveness of service provision.
Effective participation helps young people feel connected to and committed to decisions, enhancing their well-being and confidence. The approach combines the use of Audio Computer Assisted Self-Interviewing with reflective casework practice and other relationship based approaches.
This unique approach has been adopted internationally and evaluated independently.
Cyber Essentials certification from the National Cyber Security Centre confirms that the Viewpoint Organisation complies with the security controls to protect its systems.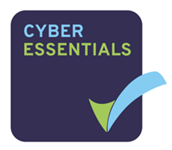 About us
The Viewpoint Organisation was established in 1999 to promote the engagement and participation of children and young people in decisions that affect them.
The founders of the organisation who are still actively involved in the organisation have over 20 years research and practice experience in this area of activity and provide a unique approach.
Latest news
Creating digital life stories for young people.
To keep up to date with recent Viewpoint and Social Policy developments follow us on Twitter copy this link to your browser https://twitter.com/vptorg